V.Care Certificate
---
---
1. About "V.Care Certificate"
V.Care Certificate is issued by ChemWhat which states the credit amount offered to a chemical company.
The credit amount is based on the security deposit paid by a company to ChemWhat which can be used to make up the loss of other companies who do business with it.
If you are doing business with a company holding a V.Care Certificate and suffer loss due to its responsibility , you may get in touch with ChemWhat and expect to get compensate of no more than the credit amount.
The companies who can hold V.Care Certificate are not only because they pay security deposit but also because they have good financial situation, excellent R&D or manufacturing capacity and positive credit history. V.Care Certificate is the recognition and affirmation of a company's comprehensive capabilities.
2. "V.Care Certificate" example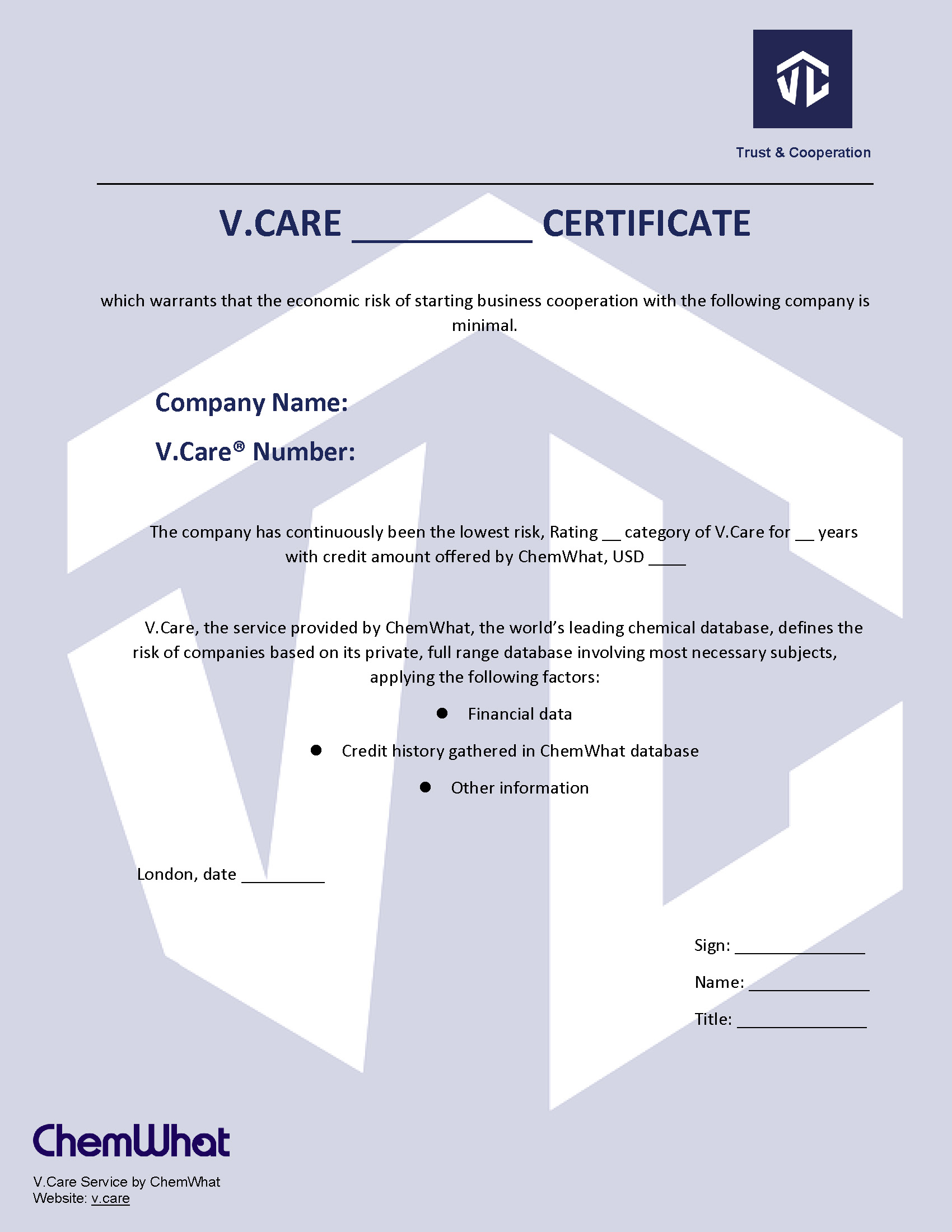 3. How to check whether a company is holding a "V.Care Certificate"?
Search the company's name by ChemWhat directly
Click the link below to fill a form to inquiry us.
4. Apply for a "V.Care Certificate".
If you are interested in applying for a "V.Care Certificate", please fill out the form below for a preliminary assessment.
Our staff may get in touch with you for more information or confirm your application intention after receiving your form.
Please fill out the form below or check our other "V.Care Services" on the right.
Our Available V.Care Services: